Color Glo – Bronze Sponsor!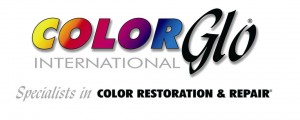 The FBA is so excited to have Color Glo as a Bronze Sponsor at the conference this year!
Color Glo® has developed and provides exclusive proprietary products and patented methods which are today providing their franchises a quality of life most people can only dream of. They have developed a strong team approach to assuring your success in business. By forming this "dynamic partnership" with each of their franchises they are positioned in these billion dollar markets to grow well into the future. Auto dealers and furniture retailers are but two of the numerous industries they are serving. Their skilled technicians worldwide, renew, and extend the service life of any fabric indefinitely, with their proprietary environmentally safe water-based restoration system. Color Glo® International is able to repair and clean a variety of problems with leather, vinyl, velour and most fabrics.