FirstLight Home Care is a Bronze Sponsor!
The FBA is proud to announce that FirstLight Home Care will be a Bronze Sponsor at the 2015 International Franchise Brokers Conference & Expo!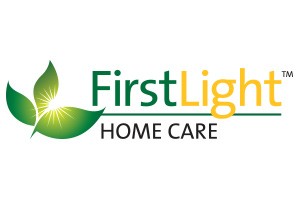 Designed from the ground up, FirstLight HomeCare offers high quality, comprehensive, in-home, non-medical, personal care, companion care and dementia care services to seniors, new mothers, adults with disabilities and others needing assistance.
FirstLight Is About People!
More than a national network of in-home care franchises, FirstLight HomeCare represents a new way of helping people achieve the quality of life they deserve. Founded by a team of professionals with over 83 years of experience in operating successful healthcare and homecare services organizations, we have taken this knowledge and commitment to excellence and applied it to a people-first philosophy that focuses on creating real personal connections and takes the homecare model to new heights.
FirstLight HomeCare's service starts with our people – people who have been there and who understand the challenges to seniors and those in need, their family members and local communities. We understand the challenges families face when caring for loved ones, whether they are across town or across the country. FirstLight HomeCare's values-driven approach touches every aspect of our business, including ground-breaking, industry-leading tools for our Franchise Owners, our clients and their families.
Based on over 132 years of experience in franchising and over 92 years of experience in non-medical in home care, we have a training and support infrastructure equivalent to even the most mature concepts in franchising. We offer:
Pre-training support
New owner training
Pre-opening support
Grand opening support
On going in field support
All of our manuals and operating systems were also written to meet or exceed current state licensing and Joint Commission requirements. We have also developed our "First Path to Success" which is a blueprint for growing the business based on key revenue milestones. The franchises never have to guess what they should be doing or how they should be growing. We have put the tools and processes in place for them to grow quickly.
There are 2 national meetings each year and as we grow will add regional meetings. Bi-weekly team calls with the entire franchise system. We have negotiated volume purchasing programs for the franchisees in nearly every aspect of the business. Toll-free lines, advertising programs, customized websites, SEO/SEM packages and operational reviews are all core components of our support infrastructure for every owner.