IFG 50/50 is a Silver Sponsor!
The FBA is proud to announce that IFG 50/50 will be a Silver Sponsor at the 2015 International Franchise Brokers Conference & Expo!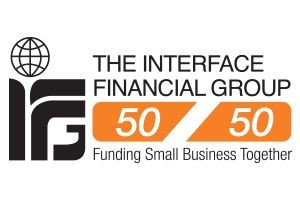 All franchisors say their franchise opportunity is unique, and that they offer a proven system, initial and ongoing training, and franchisee support. The Interface Financial Group (IFG) is no different. We've been in the Invoice Discounting business since 1972 – so we know what we're doing when it comes to Invoice Discounting. We've been franchising since 1990 – so we know how to support our franchisees. Our new concept, IFG 50/50, offers all the same great benefits of the Standard IFG franchise but with very significant differences!
In IFG 50/50, the franchisee only do transactions that are syndicated with IFG, that means:
There's less working capital required to fund transactions
IFG does the bulk of the due diligence and the paperwork for the transactions
The IFG 50/50 franchisee will concentrate their efforts on building the referral relationships that are so important to the business, networking, and working with their clients.
IFG 50/50 is a home-based franchise, with low overhead, and an outstanding ROI on modest investment.
If you would like to work from home with no inventory or special equipment to purchase or maintain, no employees to hire or fire, work full time or part time, do the "people" work and not the "paperwork", then IFG 50/50 is the right franchise for you.