Liquid Capital is a Silver Sponsor!
The FBA is proud to announce that Liquid Capital will be a Silver Sponsor at the 2015 International Franchise Brokers Conference & Expo!
Liquid Capital principals are knowledgeable and experienced business professionals that aid local entrepreneurs faced with cash flow issues, cost effectively helping them turn accounts receivables into immediate funding. The franchisee's main goal is building relationships in the business community through networking and referrals.
Mission Satement
Our mission is to build an international network of franchises focused on the core business of Factoring small and medium-sized business clients in a professional and personalized manner. We support our Franchise Principals with the training, resources and systems they need to professionally service their customers.
We are committed to offering our Principals the opportunity to develop their local Liquid Capital business within an environment that encourages and rewards integrity, professionalism and personal growth.
Be part of an established, respected organization where Franchises operate under the highest standards of business ethics and practice, and where clients are assured of professional, efficient and personal service.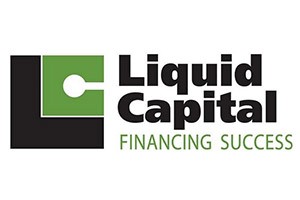 Our mandate is to support our Franchise Principals with the training, resources, systems and tools to service clients successfully.
The Concept
From small, growth-oriented businesses to more established mid-sized companies, every business owner experiences fluctuations in cash flow, sales inconsistencies and growth issues that create increased demand for capital. Most often, this working capital is necessary because so much money is tied up in accounts receivable. When the quest for immediate financing begins, that's where Liquid Capital comes in to help entrepreneurs maximize their financial strategy.
Obtaining funding from banks and other traditional sources can be a long and arduous process, often leading to frustration and disappointment. Consequently, many business owners have discovered that Factoring with Liquid Capital is a highly effective alternative to traditional lending. By selling credit worthy invoices for immediate cash, a business can acquire additional working capital quickly and without incurring debt or giving up equity.
Liquid Capital has developed an international network of franchise owners, or Principals, who provide personalized Factoring and Accounts Receivable funding in local markets across North America. Each local (franchised) office is backed by the experience and infrastructure of Liquid Capitals' corporate headquarters and regional offices. We take great pride in the fact that our franchise principals are knowledgeable and experienced business people who become advocates for business growth, fostering an environment that encourages and rewards integrity, professionalism, and personal growth.
Factoring is well recognized in the global economy. There is more than 2 trillion dollars of factoring volume world wide. There has been about a 60% growth in the last 4 years. A constantly growing industry.
The Process
Our franchisee selection process has been developed through years of experience to assist both you, and Liquid Capital, in evaluating the potential of a long-term relationship. Experience tells us that franchising works best when combining the abilities and talents of both the franchisor and franchisee with dedication, excitement and a shared vision for success. Our selection process is designed to help you understand our goals and vision and ensure that they are aligned with yours.
The Program
The key to our franchise Principals' success lies in the quality of our proven system, the professional level of training that each new franchisee receives and unparalleled support from our corporate headquarters. Click the links below to learn more about Liquid Capital's proven Marketing Systems, Training & Education and Ongoing Support.