SealMaster is an Emerald Sponsor!
The FBA is proud to announce that SealMaster will be an Emerald Sponsor at the 2015 International Franchise Brokers Conference & Expo!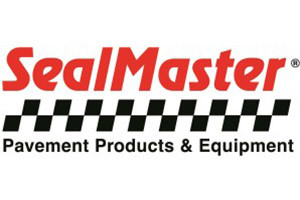 With more than 90 SealMaster® asphalt sealer manufacturing and distribution centers throughout North America, and manufacturing and distribution in more than 60 countries, SealMaster® is the most recognized name in asphalt sealcoating products and equipment worldwide. SealMaster is one of the world's largest producers of seal coat, with more than one billion gallons applied.
The SealMaster® Franchise Program offers qualified entrepreneurs an excellent opportunity to become part of an organization recognized as an industry leader. Since 1969, the SealMaster® brand has been synonymous with quality pavement products and equipment.
A SealMaster® Franchise manufactures SealMaster® pavement sealers on site and sells a full line of pavement maintenance products and equipment into the billion dollar pavement maintenance industry.
The territories granted to SealMaster® Franchisees allow for exceptional growth potential. In many cases territories comprising entire states are granted to franchisees. The size of territory, the breadth of the product line, and the ever increasing need for pavement maintenance are just a few reasons SealMaster® is rated as such a highly attractive business opportunity.
SealMaster® franchisees receive intensive training and ongoing technical and sales/marketing support. Industry experience is not a requirement for becoming a SealMaster® franchise owner. However, a candidate's desire to take control of his or her future to realize the rewards business ownership is important.